Amazing Features
Dispatch
WreckerTow uses the smart logic approach to locate the closest driver and sends direct notifications. Photo/Video, signature capture and marking damages and many more features
Impound Management
Intake vehicles, collect photos, document damages, generate automatic owner/lien holder letters, automatic fee calculations, auctions and much more to manage storage lot operations with high efficiency.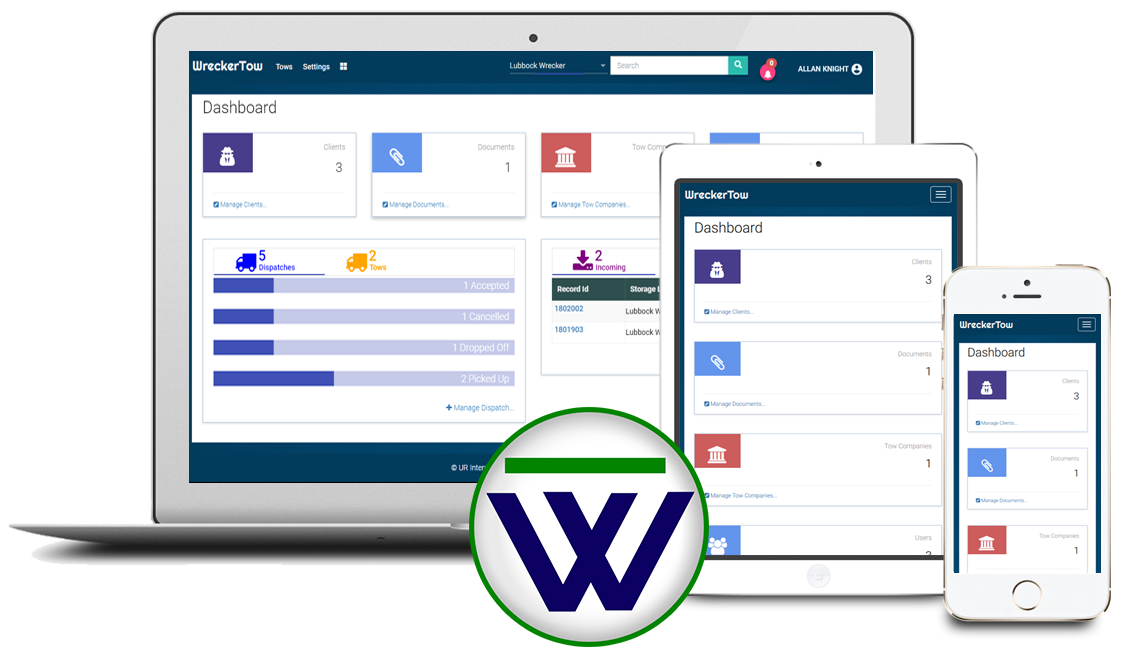 Auction Processing
Auction module facilitates scheduling of vehicles, bidder registrations, payment management, bills of sales, scanning and zebra printing.
Dashboard
A quick reporting on KPIs, business metrics, and analytics - One stop place for all Managers.
About WreckerTow
With UR International's extensive experience in providing Dispatch & Lot management solutions to more than 8 cities in North America, we realized the problems and challenges often faced by Towing industry, particularly by individual Towing businesses. We are proud to announce WreckerTow, a cloud-based solution, built as a service, to provide technology help in all aspects of towing, designed specially keeping tow companies' need in mind.
Built with latest technology, WreckerTow will never let a tow company to lose a business while working collaboratively with government agencies to facilitate Dispatches, Impounding Tows, Private Property Tows, VSF Management, Client management, Contract Management, Driver Management, Invoicing or Tracking Driver real time!
WreckerTow is available on Web, Android and iOS platforms. With its easy to use features, let WreckerTow manage your multiple tow companies and storage lots with just one account, while you focus on growing your business and generating more revenue!
Map Features
Do you have any questions ?
Request for Demo
Phone : 713.429.5041
Email : hello@wreckertow.com